LiveCodeLab is a web-based livecoding environment. Site here. Github page here.
It was created and released by me in April 2012, and then from November 2012 co-authored by me and Guy John aka Rumblesan, together with many other contributors.
LiveCodeLab is currently my second most popular open source project, with over 150 stars on Github and more than 40 forks.
Example session: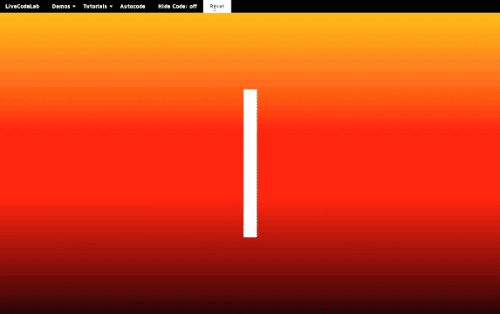 Appearances, events and performances
LiveCodeLab was presented at the following venues: Dorkbot London, WebGL workshop London, Mozilla Festival 2012, V&A digital weekender, Google I/O US (2012 keynote opening reel), Google I/O Extended (London), Watermans Museum, Centre Pompidou. It is also featured in the Chrome Experiments site and Wired (Sept 2013 UK print edition and Aug 2013 on website).
Featured in Wired (Sept 2013 UK print edition and Aug 2013 on website). The top-right, center-left, center, center-right and center-bottom images are from LiveCodeLab. (click on image for bigger version):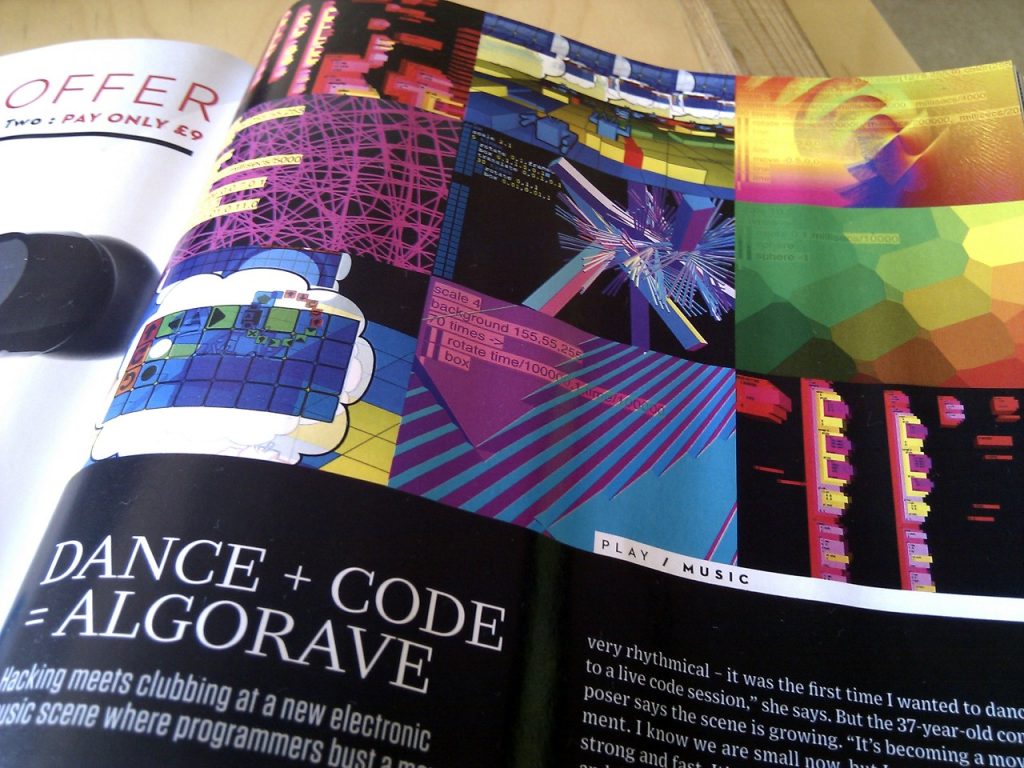 Academia + education
Several courses in coding have been based on LiveCodeLab, ranging from 5th graders in West Broad St Elem. (USA), to Strate College of Design in Paris, to students at Goldsmith Computing (London).
LiveCodeLab is based on a novel domain-specific language called LiveCodeLang, which was presented in a paper accepted by ACM SIGPLAN and presented at the 19th ACM SIGPLAN International Conference on Functional Programming (see Publications section).
LiveCodeLab was used in several live audio-visual performances, some recordings are here.
A real LiveCodeLab session (more sample videos here)